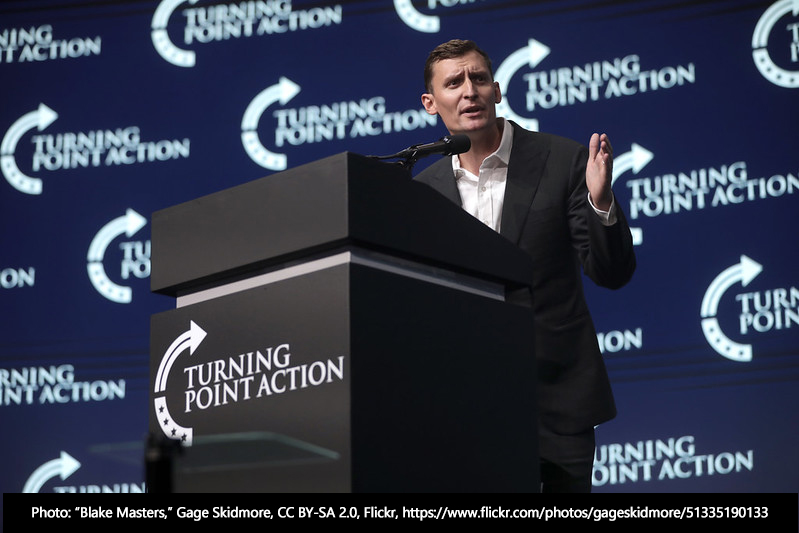 Anti-Retiree GOP Candidates Winning Primaries
August 8, 2022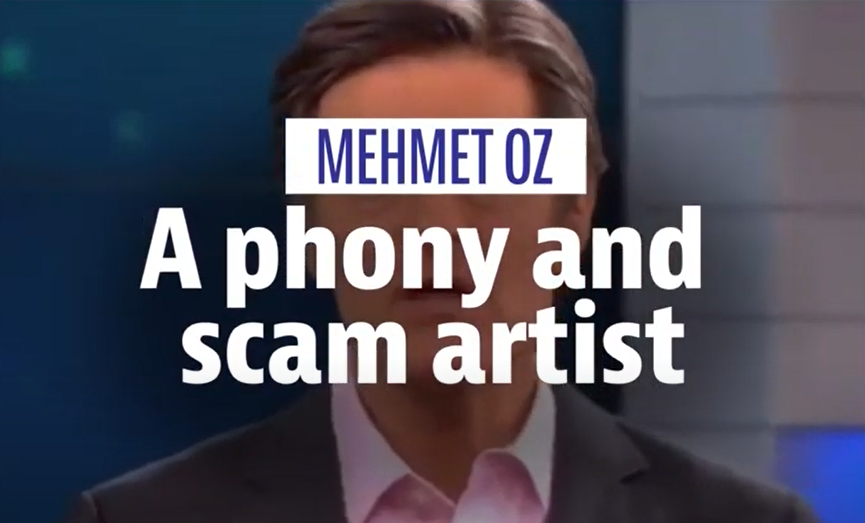 New Ads Showcase Dangers that Dr. Mehmet Oz and Lisa Scheller Pose for Retirees
October 11, 2022
Retired Americans PAC launched its first digital ad campaign of the 2022 midterm in Arizona today. The ads, entitled "Privatize" will educate older voters about the existential threat millionaire Republican candidate Blake Masters' poses to the Social Security benefits they earned.
The six-figure ad campaign uses Masters' own words calling for "Privatizing" Social Security during the Freedom Works debate on June 23, 2022. Masters went on to say "we have to cut the knot sometime" and "get the government out of it."
"Blake Masters said the quiet part out loud. He's ready to risk the retirement security of millions of current and future Arizona retirees and let his friends on Wall Street gamble with their benefits," said Richard Fiesta of Retired Americans PAC. "Millionaires like Blake Masters may not care about Social Security, but 1.3 million Arizonans, including 993,000 seniors, rely on the modest benefits they earned over a lifetime to make ends meet."
"Arizona needs a senator who will defend and strengthen Social Security, not one who is gunning for the benefits they earned over a lifetime of hard work," Fiesta continued.
Masters is one of a growing number of Republican senators and Senate candidates who have put forward or said they support privatizing and or cutting Social Security, including Sens. Ron Johnson (WI), Marco Rubio (FL), and Rick Scott (FL).
WATCH THE 30-SECOND VERSION OF "PRIVATIZE" HERE
WATCH THE 15-SECOND VERSION HERE
VOICEOVER: What does multi-millionaire Blake Masters want to do with your retirement security?
MASTERS FROM VIDEO: Privatize Social Security, right! Private retirement accounts…
VOICEOVER: Blake Masters wants to send your retirement benefits to his Wall Street buddies to make money off the benefits you've earned.
MASTERS FROM VIDEO: Privatize Social Security.
VOICEOVER: We've earned our Social Security benefits over a lifetime of work.
Blake Masters is a risk that Arizona seniors just can't afford.
Retired Americans PAC is responsible for the content of this ad.
###
Retired Americans PAC is an independent project of the Alliance for Retired Americans, a grassroots advocacy organization with 4.4 million members nationwide.